[Story via Mashable] Due to a new feature discovered this weekend, it looks like users of the popular picture-sharing app Instagram will be able to access the service online–not just on a smartphone.
With 50 million registered users, and more than 1 billion photos uploaded, Instagram has been making waves since its launch as a free iOS app in October 2010.
Here's the screenshot that's been causing rumors of a full-scale online experience: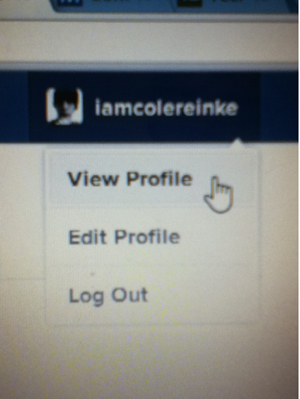 Although it seems a huge move to a mobile-experience isn't what the company has always been after (quote via DigitalSpy.com):
Asked by Time magazine about the issue, he said: "We are fully sold on the fact that if we're going to do big, meaningful stuff we need to take on networks. We believe mobile is that."

He added: "You can't take a desktop experience and shove it into a 3-by-4-in screen. It's a very different behavior pattern.
However, after Facebook purchased the company for $1 billion in April, trying to find a ROI isn't out of the question – and it could be the biggest reason behind the move. Although the screenshot of the possible 'profile' link above isn't concrete evidence, it's the type of the thing that ignites speculation.