[Via allfacebook.com] Facebook has taken marketing hastags to another level with their #KnowYourStatus Campaign. Lifestyle Condoms is helping to raise awareness of National HIV Testing Day with the #KnowYourStatus, in partnership with the Aids Healthcare Foundation. This campaign allows users of Facebook, Twitter, and Instagram to donate their daily status updates to this cause. Hashtag status update examples include: "I'm donating my status to promote National HIV Testing Day".  Find a center near you at freehivtest.net and #KnowYourStatus", " I just donated a condom to @AIDSHealthcare to support National HIV Testing Day #KnowYourStatus", " Safe sex starts with knowledge. Find an HIV testing center and get tested today at freehivtest.net #KnowYourStatus". For every Facebook, Twitter, and Instagram status update with the #KnowYourStatus hashtags.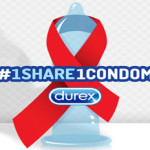 [picture via blackenterprise.com]
Lifestyles has agreed to donate one condom to the Aids Healthcare Foundation, up to 50,000, along with donating an additional 10,000 condoms to AIDS Healthcare Foundation initiative Condom Nation, a 25-state tour to give away 10 million free condoms and promote condom use and safer sex in America.
With nearly 1.2 million people infected with HIV, it is said that 1 in 5 people are unaware they are infected. Lifestyle Condoms home to raise awareness surrounding the importance of knowing your status by partnering with an organization that shares their dedication to HIV education and prevention. The #KnowYourStatus social media campaign will work to engage and educate consumers in a whole new way and increase digital awareness for National HIV Testing day.
Do you think the all new Facebook Hashtags can make a difference for Lifestyle Condoms? What other marketing campaigns are making use of Facebook hashtags?