Email newsletters are an easy, cost-effective way to market your audience. Here are a few best practice tips to make sure your e-newsletters are meeting your audience's expectations.
Subject line, subject line, subject line – Your subject line can determine whether your reader deletes your newsletter or wants to read more. It should be creative but clear; intriguing, offering value to the reader with minimum risk. Need more? Here are five types of subject lines to engage your audience.
Don't over-promote – your newsletter content should be educational, not promotional. It's ok to let the know about promotions, but the main focus should be providing readers with content they'll be interested in learning that is also relevant in some way to your business. It can be as simple as tips, recipes or other interesting and helpful content.
Visual impact – pictures and videos can have a great impact, just make sure content within photos can be found in text only, as some readers choose to see text only. Videos should be short and relevant to your audience. Get more information on videos here.
Timing is key – When you send your newsletter is as important as what is in it. Tuesday – Thursdays are shown to be the best days for email newsletters to get the highest open rates. It is wise to test what days/times work best with your audience.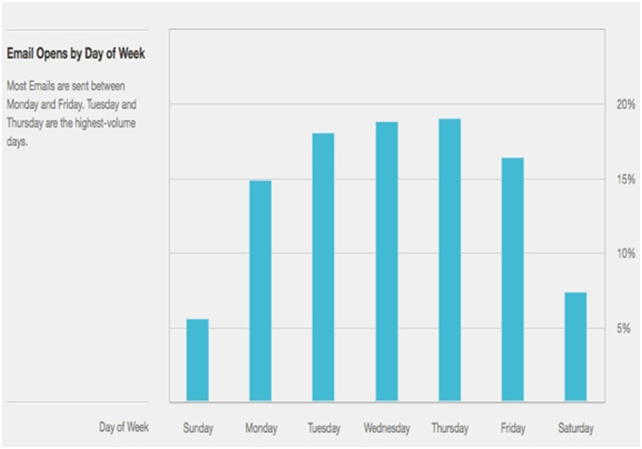 Via Wholewhale.com
Optimize for mobile –According to a report by Return Path in September, 2013, almost half of email open rates come from mobile devices. It also states 63% of mobile readers will delete emails that are not optimized for mobile. If you aren't already optimized for mobile, you need to be as soon as possible to ensure you are getting all of your audience.